Cashfac Virtual Bank Technology (VBT)
Delivered direct-to-customer and distributed globally via bank partners, Cashfac's Virtual Bank Technology® (VBT) platform is one of the world's most deployed virtual accounts solutions. It is relied upon by hundreds of major banks, financial institutions, corporate and public sector organisations to help improve productivity and provide greater visibility, automation and control over critical cash management processes.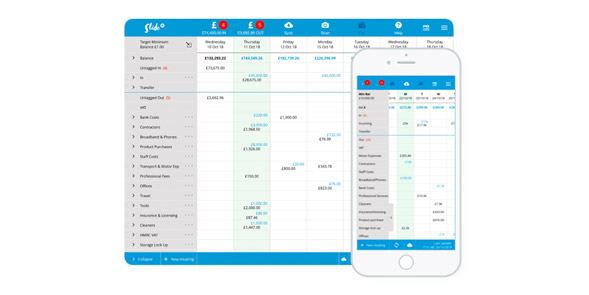 The Slide App
Slide is Cashfac's SME banking and cash management app. It offers small businesses a real-time, editable view of their past, present and future cash position, taking the guesswork out their cashflow and giving them control over their future bank balance.