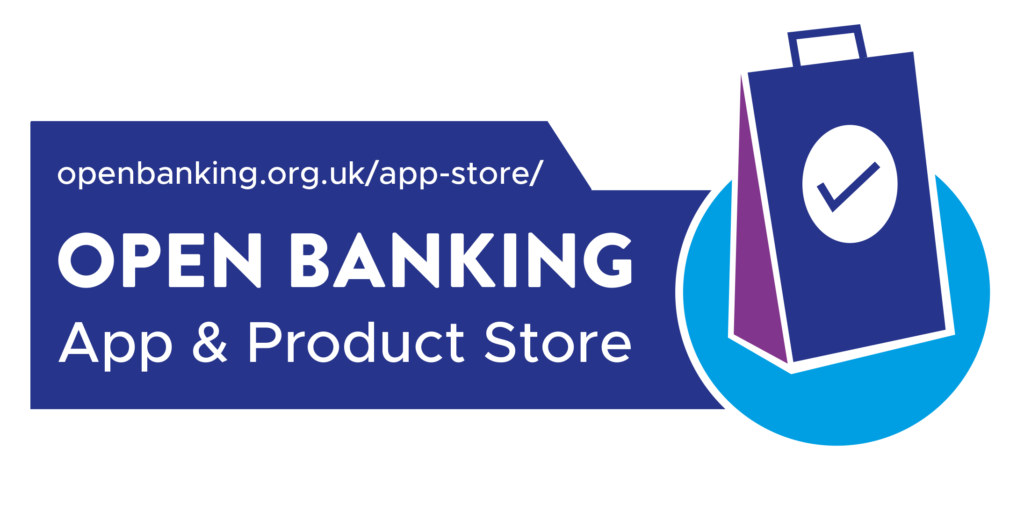 8 June 2020. The Open Banking Implementation Entity (OBIE), the body set up by the Competition and Markets Authority (CMA) to deliver Open Banking in the UK, has today launched an online app store to help individuals and companies find the right Open Banking-enabled financial products for them.
The Open Banking App Store is designed to help consumers and businesses have greater access to suitable financial products that will help them weather the COVID-19 crisis. Using Open Banking technology, consumers and small businesses can connect their bank accounts with authorised third parties safely and securely, helping them better manage their finances.
Consumers and businesses can compare products and services and find the best Open Banking solutions for them. Some of the categories include budgeting, accountancy & tax, payments, borrowing, debt advice, financial safeguarding and many more. The app store contains over 45 listings, with new products added every week.
The online app and product store forms part of a suite of measures OBIE is undertaking to further increase awareness and consumer adoption of Open Banking; others include:
The Power of the Network: a project promoting and showcasing those members of the Open Banking ecosystem that are stepping up to help others during the COVID-19 crisis.
Ecosystem infographic: a monthly round-up of the latest regulated provider numbers, success stories and milestones from the Open Banking ecosystem.
TPP events: a series of regular events at which third-party providers (TPPs) can update and collaborate with OBIE, helping to shape its operational output.
Earlier this year, the number of customers using Open Banking-enabled products reached one million, doubling in the previous six months.
David Beardmore, Ecosystem Development Director, Open Banking Implementation Entity, said: "Consumers and SMEs need more clarity than ever on how to manage their finances through this difficult time. With the number of banks and fintechs offering Open Banking-enabled products growing so rapidly, deciphering the advantages of each product can seem daunting. With the launch of the Open Banking App Store, we are enabling individuals and businesses to find the financial products that are best suited to their situation by helping them narrow down their options and see what's out there. Better knowledge and greater awareness equate to more power in the hands of customers."
Dr Bill Roberts, Head of Open Banking at the CMA, said: "The CMA originally recommended Open Banking as a way to help personal and small business customers access new and innovative apps that can tailor services, information and advice to their individual needs. We hope that OBIE's new App Store will make these services even easier to find, so that people can access simple and secure tools to help manage their money."
Matthew Evans, Director of Markets, techUK, said: "It is vital that we develop digital solutions to help people and businesses securely access funds and manage their finances whenever needed. Open Banking is a solution to achieving financial inclusion and better and simpler financial services for all. We welcome this initiative from the Open Banking Implementation Entity that will help consumers and businesses be more aware of all the live applications they can already use."
ENDS
Notes to editors:
 For enquiries, please contact: OpenBankingMedia@cicero-group.com, 020 7297 5965
About Open Banking Implementation Entity:
The Open Banking Implementation Entity (OBIE) is the entity set up by the CMA in 2016 to deliver Open Banking. Its trading name is Open Banking Limited.
OBIE is governed by the CMA and funded by the UK's nine largest banks and building societies: Allied Irish Bank, Bank of Ireland, Barclays, Danske, HSBC, Lloyds Banking Group, Nationwide, RBS Group and Santander. Its works with the UK's largest banks and building societies as well as challenger banks, financial technology companies, third party providers and consumer groups.
OBIE's role is to:
Design the specifications for the Application Programme Interfaces (APIs) that banks and building societies use to securely provide Open Banking
Support regulated third party providers and banks and building societies to use the Open Banking standards
Create security and messaging standards
Manage the Open Banking Directory which allows regulated participants like banks, building societies and third-party providers to enrol in Open Banking
Produce guidelines for participants in the Open Banking ecosystem
Set out the process for managing disputes and complaints