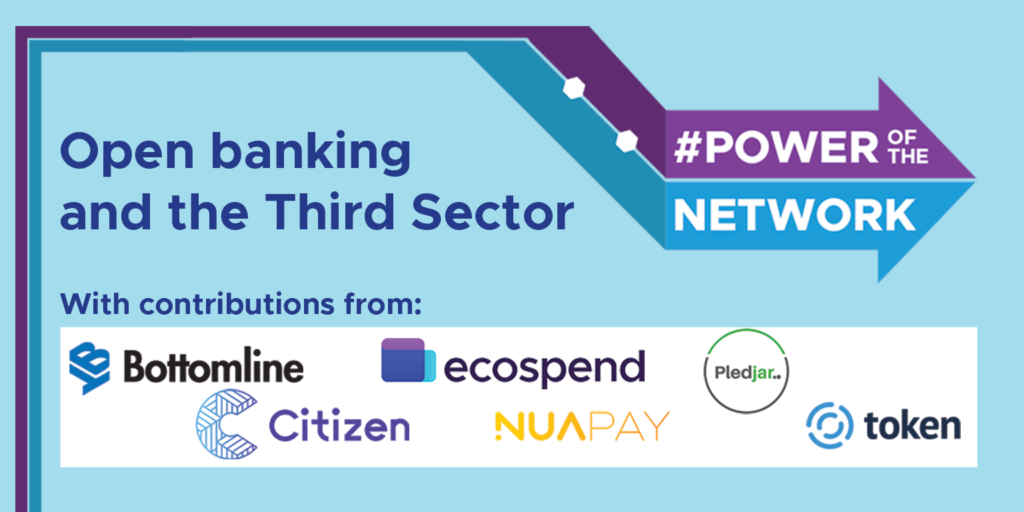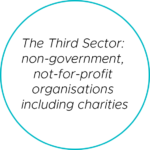 Covid-19 is having a devastating effect on both the physical and financial health of people across the country. Addressing the economic impact of the pandemic, problem-solvers from the open banking community and broader financial services industry have been stepping up with new ideas for unprecedented times. At OBIE, we are shining a light on those members of our community who have answered the call: and so #PoweroftheNetwork was born.
The 'Third Sector' is under particular strain – working to support those vulnerable groups most affected, at a time when demand for their services is growing while important sources of funding have temporarily shut down.
We spoke to representatives of six firms within our open banking ecosystem – to better understand why they stepped forward, how they are helping, and how the Third Sector is benefitting from their open banking enabled solutions.
Answering the call
What spurred each of our contributing firms into action?
Token engaged quickly with UK government – as a Crown Commercial Service supplier, they submitted many ways they could help: ensuring beneficiaries were eligible, that payments went to the correct beneficiary, that receipt of funds was done efficiently. Michael O'Loughlin, Managing Director at Token, expanded that their proposals "clearly have broader applications for anyone looking to receive money from a third party, be it a charitable disbursement or a loan."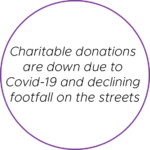 Both NuaPay and EcoSpend targeted the operational impact of Covid-19 on charities. Nick Raper, NuaPay's Head of UK, explained how 'stay at home' orders impact donations: "We saw data that charitable donations were significantly down as a result of Covid-19 and declining footfall on the streets, and felt compelled to try and reverse the trend by raising money through online channels."  For Dr. Josh Cowley, Head of Data Science at EcoSpend, the focus was reducing charities' operational costs. "We realised that donors were paying unnecessarily high fees to transfer funds to the NHS and other recipients.  We wanted to eliminate those costs so that a donor's money reaches the intended recipient for the fight against Covid-19 without unnecessary charges."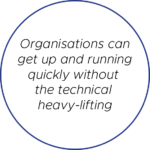 David Atkinson, Head of Product at Citizen is working to help charities answer the digital question: "Receiving donations comes with technical challenges, especially leveraging the latest payments infrastructure. We're helping bridge the gap between organisations at the fringe of fintech innovation and the benefits of using Open Banking: any organisation can start using this quickly, without having to do the technical heavy-lifting to get up and running."
For some, it was more about realisation than inspiration – understanding that the business they had been building could be the right answer, in the right place, in the right time. Mujtaba Jaffer, PledJar CEO, explained, "We launched PledJar earlier than planned on Android to provide a more financially manageable alternative to fixed direct debits, by enabling users to donate their digital spare change." Bottomline Technologies had a similar experience. According to Chris Spalding, Commercial Product Manager, "Since 2019, Bottomline has run an internal PISP (Payment Initiation Service Provider) donation service, which enables our employees to donate to our chosen charities. We have used this as the foundation for a market-facing solution aimed at small clubs and societies."
The Benefits of Open Banking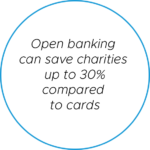 Each contributor agreed that open banking can help reduce the cost of fundraising via card payments. Nick from NuaPay pointed to savings of up to 30% compared to cards: "For a charity raising £1 million, that can leave them with an extra £12,000 (or 1.2%) to fund critical activities."
A second benefit to charities is the speed of settlement. According to Chris at Bottomline, "As a result of closing their doors due to Covid-19, clubs and societies have seen a massive reduction in funding as members cancel direct debits." As David at Citizen explained, the UK's faster payments network mean that "charities get donations instantly and can put the money to work right away."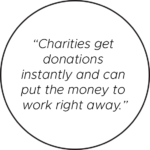 For PledJar's Mujtaba Jaffer, open banking can bring charitable donations into our everyday financial lives. "If shoppers can round up purchases and donate their pennies digitally, we reclaim what would otherwise be lost income for the third sector – enabling them to rely on regular donations rather than one-off gifts."
And our ecosystem members are willing to go further: Token and EcoSpend have committed to absorbing costs for third sector organisations. EcoSpend's Josh Cowley wants "potentially significant cost savings for donors, and thus increased receipts for charitable organisations." Token's Michael O'Loughlin put it plainly: "We are in this together, and we are keen to do our bit to help the community recover normality as quickly as possible."
Measuring the response: FinTechs, Charities, and Consumers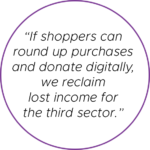 Michael at Token has seen "…a tremendous amount of positive activity amongst the Fintech and wider start-up community both in the UK and across the world." But how does that translate to the charities and non-profits – and of course consumer up-take?
Josh at EcoSpend reported warm sentiment from the charities he has contacted, and Citizen is already up and running: "We are providing fee-free donations for Shelter and YoungMinds – we can get charities up and running in about a day."
For non-charities in the Third Sector, white labelling can help give members peace of mind. As Chris from Bottomline explained, "We are in the process of modifying our own donation service to allow customers to submit their brand elements online. The inclusion of the brand identity into the payment initiation journey builds confidence with their members and automation speeds the set-up."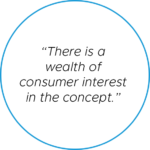 There are encouraging signs of donors being receptive. Mujtaba from PledJar reported directly from the coalface: "We're working with the Small Charities Coalition, an umbrella with a network of more than 10,000 charities, as well as medium and larger charities directly. The success of our soft-launch and our market research both prove that there's a wealth of consumer interest in the concept."
Finally, open banking is optimising that all-important user experience, with NuaPay's Nick Raper reporting "many comments on how easy it was to make a donation on your mobile."
Open banking supporting the Third Sector beyond Covid-19
Each contributor agreed that the work of the open banking community is not yet finished: NuaPay are working on new, near-to-launch initiatives, and PledJar are preparing for an iOS app store launch. David reaffirmed Citizen's focus on enabling access to open banking's infrastructure, "especially for businesses without an online presence or app."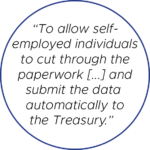 Josh Cowley explained that EcoSpend are targeting a second challenge: "to allow self-employed individuals to cut through the paperwork,  by drawing data such as their past tax and remittances to HMRC, their latest income and other information directly from their bank accounts and submitting the data automatically to the Treasury."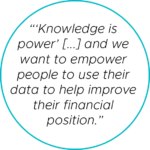 Michael O'Loughlin pointed to the potential of 'Request to Pay', a service that Token will align to Pay.UK standards: "Request to Pay gives individuals, gig economy workers,  and businesses a new way to communicate bill payment requests to their customers and allow them to pay remotely. It has the flexibility of cash but the automation advantages of a digital payment solution." Personal Finance Management tools, many enabled by Token, have a role: "The saying 'Knowledge is power' has never been truer and we want to empower people to use their data to help improve their financial position."